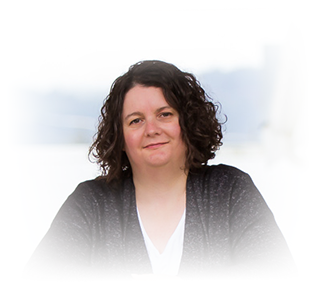 Monica Stephen, Unlicensed Office Support
We couldn't be more thrilled to have recently welcomed Monica Stephen to our group as office support! Prior to coming aboard the Dave Koszegi Group, Monica was involved in the Real Estate industry through her career in banking, mortgages, and conveyancing – so being here with us has been a natural evolution to her career. We're grateful to have her organizational skills here on deck!
Monica says she couldn't imagine living anywhere else other than Port Alberni (having relocated from the Lower Mainland); given our tight-knit, caring community, an abundance of beautiful places to hike, and the short commute! Her husband is a teacher, and her 2 school-age kids keep her busy when she's not in the office.
"What I love most about living in Port Alberni is that I have this opportunity to work with an amazingly talented, kind and endlessly amusing group of co-workers. I felt at home the first day I walked in the door, and honestly could not imagine working anywhere but here with The Dave Koszegi Group and in Real Estate!" – Monica
Contact us for information on available homes, market activity or to be added to our database of buyers and sellers interested in Sproat Lake properties.