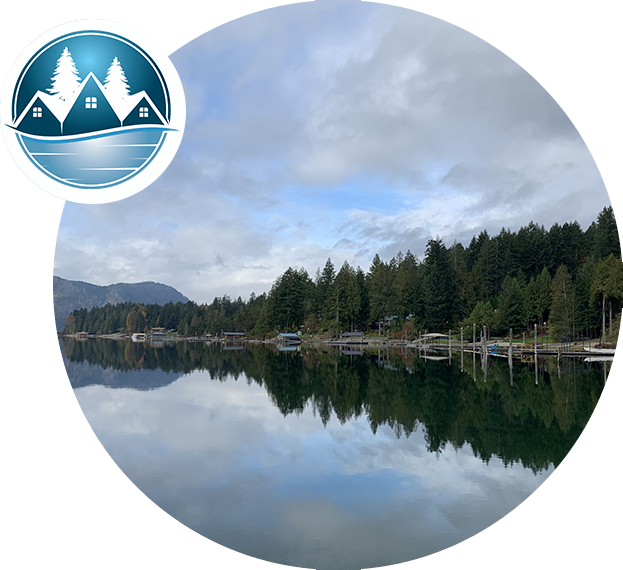 If you want to get away from it all, and find that dream rural west coast real estate, you need look no further than Sproat Lake homes for sale.
Sproat Homes

Activities

Residents

Environment
Sproat Lake has always been a residential lake, and it's no surprise why. The 25km long lake encompassed by mountain ranges and old growth trees, makes for an ideal place to settle down. The houses and properties around the lake not only offer spectacular views, but a serene sense of calm takes over the moment you turn off the highway.
Living on Sproat Lake offers an abundance of activities year round, but summer is the best time to experience this beautiful destination. Spend time lounging on the beach or on the water, hiking local mountains or walking along the shore, Sproat Lake provides a place for everyone to enjoy themselves.
During the summer months residents cruise the lake, dock to dock, to see who is outside enjoying the day. It is the way many residents socialize, and the lake becomes like family. Everyone becomes to know your 'dock.' Whoever you are or wherever you come from, Sproat Lake is a lifestyle for everyone. A place to enjoy year round, meet other locals, and enjoy the magic of the lake together.
The lake area is extensive, and Sproat Lake luxury homes boast pristine privacy that incorporates a wild, rugged and woodsy landscape. Large Cedars, Douglas Firs and Western hemlocks canopy the rolling banks of pebble beaches, where views of alpine ecosystems lend itself to witnessing some of the stunning natural wildlife in its element here.
Why The Dave Koszegi Group?
Meet Our Skilled Brokerage Members
Greg Taylor
"Thanks to the Dave group for the professional work of selling my lot in 3 weeks! Thanks to the ladies at his office for the tour. Very nice reno Dave! Thanks again Dave and Vicky. Merry Christmas to all!"
Cheryl Iwanowsky
"Dave, just a quick note to thank you for your help in finding me a home quickly and for a decent price! You are "the negotiator." Randi, thanks for taking me through this process step by step. I really appreciate all your help."
Volker and Norma
"Dave is professional, transparent and tenacious. He works to achieve his clients' objectives as if they were his own. He worked to ensure that we found the right home for us."
J. McInnis
"We have had a huge amount of assistance from Dave after the purchase of our vacation home, I wouldn't even consider another realtor if we were buying or selling a home in the mid-island."
Susan Chretien
"Dave knew the proper price point and before the sign was in the yard we had an offer. Very happy to work with Dave and girls in the office. Highly recommend as a realtor."
Elaine & Robert
"You have exceeded our expectations for service. We have been informing everyone about the "Dave Group" You all have gone above and beyond, we can't thank you enough."
As Sproat Lake real estate agents and experts in the local market, we are happy to provide you with any information you need to get started with making your buying and selling decisions. We're waiting to hear from you!