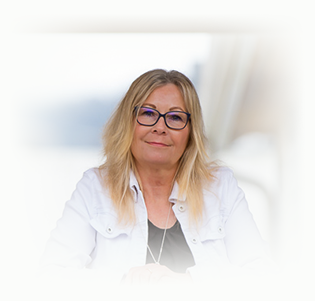 Randi Clayton has been an integral part of the Dave Koszegi Group for the past 24 years; as office manager , executive assistant to Dave, and licensed RE/MAX agent (since 2006). Randi's experience as a legal assistant in Vancouver is a major asset to our clients – she truly enjoys helping clients through the legalese of the process of buying and selling Real Estate, as well as handling the details once an offer is accepted. "It's important to me that the process runs smoothly to closing and is a pleasurable experience for everyone involved."
Her work with the Dave Koszegi Group doesn't end there…. Randi ALSO manages the implementation of marketing materials for the brand as well as for our listings!
What does she love MOST about her role on the Dave Koszegi Group?
"I honestly do love to come to work. I'm very goal oriented and I have no doubt that "whatever the mind can conceive and believe, the mind can achieve" Napoleon Hill. We have an amazingly talented and dedicated group of people who share the same values, goals and aspirations to provide the best service and advice to our clients. My role is to assist in offering our clients an excellent real estate experience, whether selling or buying a home." – Randi
Sometimes known as "Mother Bear" on our team, Randi and her husband Phil have raised five children here in the Alberni Valley. Now that most of the children have left the den, Randi enjoys quadding, practicing yoga, crafting for her family business (Breathe West Coast) travelling, and spending time on the beach.
Randi LOVES life in the Alberni Valley; its abundance of trails and mountains to explore, mild winters, sunny and warm summers!
Contact us for information on available homes, market activity or to be added to our database of buyers and sellers interested in Sproat Lake properties.